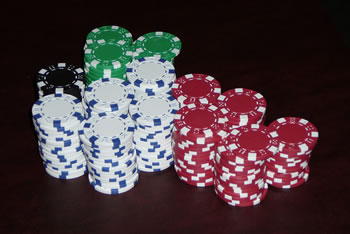 Petrobis, Ltd. works hand-in-hand with its clients to develop customized solutions for each project .... because let's face it, every project presents unique challenges and there is no such thing as one-size-fits-all in the gaming industry. Each solution we develop is based on our four main core competencies:
Budget Preparation
Upon reviewing your project plans and staffing levels we will provide a comprehensive budget analysis highlighting the various key systems such as FF&E, IP Telephony, A/V and Surveillance / Security that are essential to your operation.
Bidding & Award Analysis recommendation
A request for bid will be prepared, we then will solicit and accept bids for each category. Then follow up with analysis of the results and then a final recommendation after a comprehensive review.
Project Oversight
Petrobis can provide an independent review and analysis of th entire process to determine if the project is on track to be completed within the estimated schedule and cost, and will provide the functionality required by the sponsoring business entity. Project oversight identifies and quantifies any issues and risks affecting these project components.
Project Management
Petrobis can directly oversee the planning, organizing and managment of the necessary resources to bring about the successful specific project completion. This can be tailored to the specific needs of the owner, including, but not limited to: maintaining a presence on the jobsite, Budget review, pay application review, performance review, construction coordination, scheduling, installation supervision.